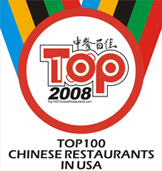 Tai San Chef is a family owned and operated restaurant features authentic mix of Asian cuisines. We try our best to create tasty yet healthy food with the freshest ingredients and best service at a friendly and comfortable dining environment for all of our patrons.
Since Tai San Chef first opened in 2003, our goal is to provide all our customers with "Delicious Food, Best Service, Affortable Prices, and Best Dining Experience". With the support from all of our loyal customers, we have grown from a carry-out only restaurant to a spacious dining room, and in 2008, we expanded once again to include Japanese Sushi and Hibachi (Steak & Seafood) to our already wide selection of Thai and Chinese dishes.
In 2007, we have been awarded as one of the Top 100 Chinese Restaurants with Nutrition Friendly food. We have also been featured on the Cover Page in the Chinese Restaurant News magazine.
In 2008, Tai San Chef has been awarded as one of the Top 100 Chinese Restaurants in the country again this year in two categories, Top100 Overall Excellence & Top100 Chinese/Asian Fusion . [ Photos ]

We believe in unity of our community, we are proud members of the Chamber of Commerce in Darien, Woodridge, Downers Grove and Naperville, we are also actively supporting local charities and sponsoring local school events in return for the support of our loyal customers in our community.